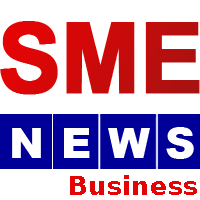 Full Disclosure of the Secret Area Program, the existence of Aliens and UFOs is a should for mankind to move the next level of human evolution and usher within the New Golden Age of Man on planet Earth.
There's a sense of shedding touch and grip with its polity, for the ANC-rulers, but to avoid wasting face, they have and are constructing a 'laager' mentality-aping their grasp in the Trek into the interior of Mzantsi, and building a laager in battle and society in opposition to the indigenous whom they killed and took their land and riches plus lives away from them. The ANC is doing precisely that, as an elitist motley crew of filthy rich Africans, and assiduously working onerous to protect their gains and interests.
No four is sort of ambiguous, and it will do good to break down the entire sentence in another article. But for now, it's coughed in navy jargon that it obfuscate/deflecting its covert-like operational techniques in the private sector in our country at present. Like I stated, the last sentence shouldn't be grounded in any significant sense, and needs further discussion.
One of many cruelest examples of entrapment lay within the 1958 case of Sherman v. U.S. Right here, Sherman, a recovering drug addict, was looking for assist from his doctor to keep up his recovery. In the waiting room, he was approached by Kalchinian, a fellow addict, ostensibly visiting the doctor with an analogous objective. Kalchinian instructed Sherman his methadone remedy had failed, and then asked Sherman to procure him illegal drugs. Sherman refused.
On September 28, 2000, future Israel Prime Minister Ariel Sharon and different leaders of his Likud political celebration visited the Temple Mount in Jerusalem (the top of Mt. Moriah the place the First and Second Temples have been constructed as homes for the God worshiped by Abraham and the Tribes of Israel). The visit was during regular vacationer hours and security was coordinated with the Israel Police and the P.A. Chief of Preventive Safety. After they left the mountain, Palestinian rioters began an assault on Israeli policemen which left 25 policemen and three Palestinians wounded.