Perks of having an online bank account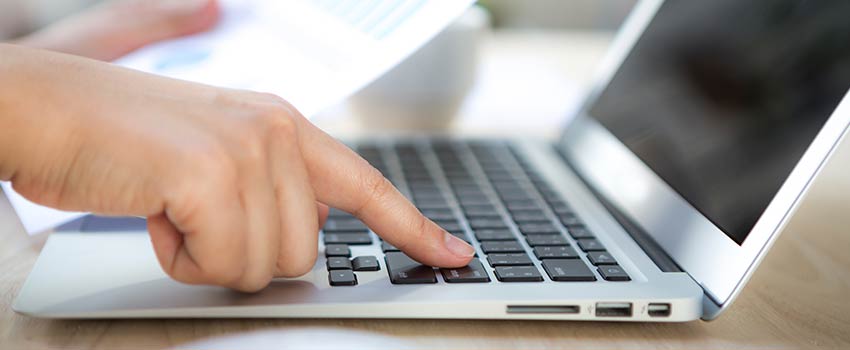 We list the important benefits of having an online bank account – and why you should have one too.
The technological advances of the last century – the invention of the telephone and TV, landing a man on the moon for the first time, for example – helped mankind understand the power of imagination. Every new advance also brought the world much closer than before. But nothing could have prepared the world for the phenomenal power of the Internet.
Today, the digital medium powers our personal and professional lives in many ways. The most basic and everyday presence it provides is in the form of online personal banking. Here's how online banking impacts your financial life:
* You have complete control over your finances. Digital banking allows you complete control over your bank accounts, whether personal savings accounts or company business accounts. You can perform whatever transaction you want, at any time, using your laptop or smartphone. There is no need to visit the bank branch or depend on a bank teller to get access to your money. Track your expenses, effect transfers, make payments, get account statements, buy new banking products. etc.
* Open the bank account from anywhere, quickly. Online bank accounts can be opened at any time, using your bank's portal. Leading banks are offering online bank account opening services, under which you don't need to fill out any paperwork or even visit the bank branch. The entire online savings account opening process is handled over the web. Also, the account is opened quite quickly after approval.
* Immediacy and convenience. The benefit of online bank account opening is that you can access the bank account whenever you want, and work with your finances at really low costs. Moreover, leading banks offer account and card linkage to facilitate shopping, bill payment, travel and flight bookings, UPI payment-based modes, net banking, etc. You get the added benefit of handling your money the way you want, at your convenience, without depending on the bank's business hours.
* Get access to the bank's products with just your smartphone.You can operate your online bank account using just your smartphone. Apart from online savings account opening, you also have access to other wealth-creating products like fixed deposits and recurring deposits. You can park your surplus funds in deposits by opening the deposit account online, again without a bank branch visit or signing any paperwork. You can also get forex, buy insurance and tap into the mutual fund market using your online bank account.
* Mobile banking has reduced dependency on bank account detail sharing. Leading banks are also going all out to ensure that customers' online security is never compromised. The best way to counter online theft and data fraud is to use UPI apps. Leading banks have tied up with UPI apps like BHIM and Google Pay, to facilitate peer-to-peer money transfers by linking to your bank account without sharing bank details amongst users.